In 1969 at the time of quincentenary celebrations of the birth of Guru Nanak, three post graduate teachers working in secondary schools in the county of Kent produced the first publication of "Guru Nanak for children" in September 1969 for free distribution. That was beginning of the Sikh Missionary Society UK.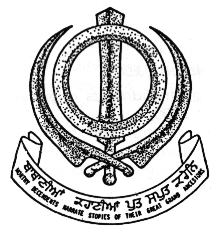 The aim was to provide an insight into the Sikh religion, culture and history for younger generation through true stories (sakhis) from the lives of the Ten Gurus (Guru Nanak to Guru Gobind Singh 1469-1708). Over the last 36 years (1969 - 2005) many sewadars have worked very hard to achieve this aim. It caters to the needs of not only the Sikh youth, but also the youth and adults of other faiths who want to know about Sikhism. Most of the literature on Sikhism, Sikh History, tradition and culture is supplied free of charge to anyone who is interested in Sikhism. Our other means of fulfilling the mission is by holding Gurmat camps, seminars, Kirtan and Panjabi Classes.
In 1969 with the completion of the purchase of 10 Featherstone Road, Southall, the society moved from Gravesend, Kent, to this renowned 'Panjabi Town' which, together with the surrounding districts, has the largest concentration of Sikhs outside Panjab. To enable the Society to meet its missionary objectives and challenges of the 21st Century, the new building complex with enhanced facilities for young Sikhs is our top priority.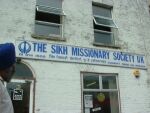 As a registered charity, Sikh Missionary Society depends upon the financial support of Sikh Sangat, Gurdwaras and members through donations. It acts as a
resource centre
for information and special help for young Sikhs. Queries about the Sikh faith are responded to. Students and staff of schools, colleges and universities are provided the relevant information on Sikh faith and culture.
The New Building Complex including the community hall, extensions and facilities are all dedicated to Young Sikhs. They will be used by young Sikhs desirous of learning the Sikh faith and practising it for their physical, religious and spiritual well being.
The New complex will make the headquarters of the Sikh Missionary Society UK more adapatable for achieving the Society's objectives.
Hon' General Secretary